PKM Creations
ABN: 97 790 181 046
NICNAS No.: 11985
Mail to: P.O Box 959
Ayr Queensland 4807
Australia
Phone: (+61) 407 636 008
Skype: pkmcreations

Email: info@pkmcreations.com
Why not connect with us on your favourite social network?
Want to hear all about our latest news, product releases and promotions?

Subscribe to our mailing list!

We promise not to flood your inbox - we'll only send our newsletters monthly!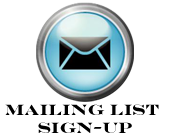 Should you have any questions regarding anything you see on this site, please don't hesitate to contact us.

A NOTE REGARDING THE USE OF OUR CONTACT FORM:
The Contact Form below is intended for use by genuine customers, or potential customers, of PKM Creations only. It is NOT for use by companies or individuals soliciting business from PKM Creations through offerings of web design, technical support and/or related services. Contact of this kind is considered to be spam and your contacts and information shared via this channel will be immediately deleted.
We thank you for abiding by the intended use of this facility.
Don't forget to subscribe to our Creations News blog so you can keep up with all our latest creations!