Illuminate your life with PKM Creation's heavenly scented, fragrant soy and palm candles. Traditionally, candles have been made from paraffin or kerosene. Essentially, traditional candles are petroleum-based which means they burn fuel, evidenced by the colours of the flame and the release of black smoke. PKM Creation's candles burn clean making them a desirable choice for both the environmentally and health-conscious candle connoisseur.
Our luxury scented candles are made only from natural soy wax derived from the soya bean, and palm wax from the oil palm tree. This palm produces bunches of fruit which are harvested for the same oil that is found in many common food items. As we share your concern for human impact on the environment, we ensure that our palm wax supplies come only from sustainable sources. That means that supplies are sought only from suppliers who cultivate commercial palm plantations on well managed and regulated estates, not through the ravaging of rainforest habitats. These suppliers are participants in the Roundtable on Sustainable Palm Oil (RSPO), an organisation founded by the World Wide Fund for Nature (WWF) and heads of government and industry involved in palm cultivation.
PKM Creation's Illuminations are not only constructed from natural waxes, but they also use 100% natural cotton, lead-free wicks which contribute to how well a candle burns. Our natural candles are strongly scented and work perfectly as room deodorizers. Creations Illuminations will help you to create the desired ambience in any room. Whether you are looking to relax or to lift your mood, our choice of essential oils and fragrances will assist you to create your desired mood. Both candle styles, pillars and containers, are suitable for the home or office and will be regularly acknowledged and appreciated decor items.
For use in oil burners, our fragrant wax melts are also created using only natural waxes. Like our candles, our melts are strongly scented and assist with the creation of a particular ambience and room deodorization.
The PKM Creations range of Illuminations includes the following:
Palm Pillar Candles: votives; small, medium and large cylindrical pillars; small, medium and large cubed pillars.

Soy Container Candles: mini, medium and large metro jars; travel tins; small mosaics.

Soy Wax Melts
We strongly recommend users read the warning labels on candles prior to use to ensure potential hazards are avoided. These can be found on the cigar band wrapper around our Palm Pillars and on the bottom of the jar of our Soy Containers.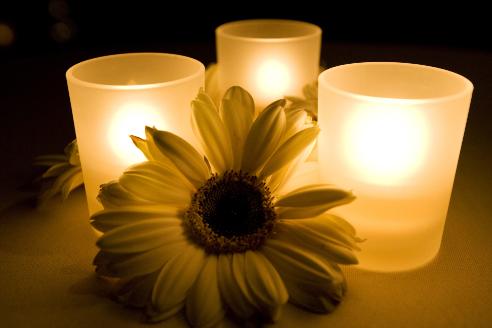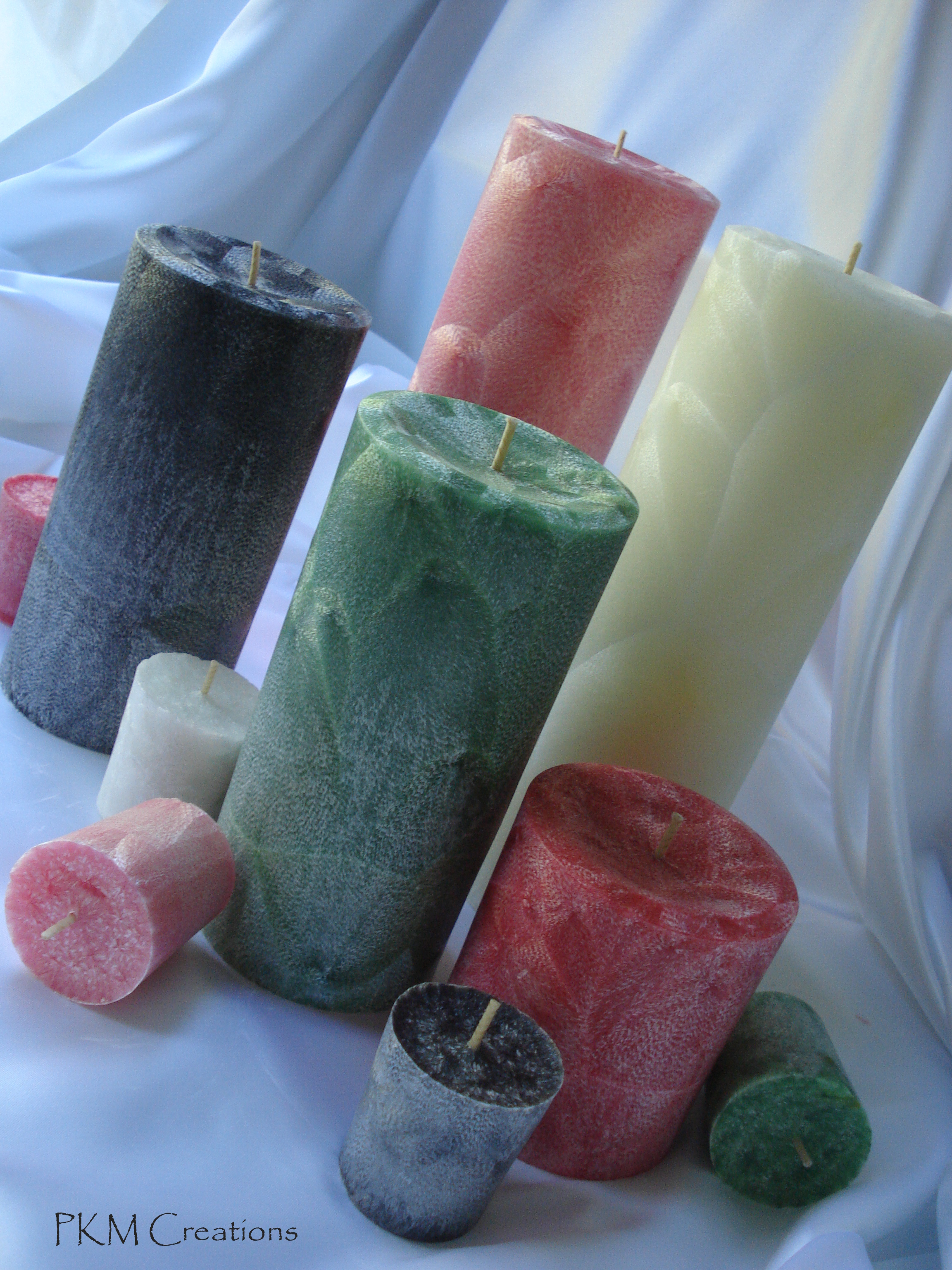 For all your Illuminary needs, please visit our

PILLARS:
Zen Garden
Magick Noir
Melonberry
COLUMNS:
Ancient Woodlands
Carribea Exotica
Fairytale

MOSAICS:
METROS:
Aphrodite's Enchantment
Chocolat
Mystical Marrakech